A series of board books that will make you feel right at home!
A new collection by Mar Benegas for babies and toddlers to discover how a shell becomes the perfect home for Snail, what Little Bird's nest is like and how it builds it, twig by twig, or the pond where Frog lives together with its siblings.
The books include a final fold-out, with lots of detail, which gathers some of the elements seen in the previous pages, for the children to search for and find them. Perfect to prop on the floor to keep babies entertained during tummy time or playtime.
The house is a refuge,
a safe place.
A series of books to sing, play and share
reading time with your baby!
Houses Series
by Mar Benegas. Illustrated by Sanna Mander
1. Frog's House / 2. Little Bird's House / 3. Snail's House
17.6 x17.6 cm | 14 pages | Board Book with a fold out page | Ages 1+
Publication: February 2023
Mar Benegas Poet and writer.  She works as reading and creativity promotor at schools, libraries and cultural centers. She's specialist in children's poetry and coordinates the poetry area of Atrapavientos and elsitiodelaspalabras.es, while training creative writing workshops at Fuentetaja. Among other books, she's the author of Cherry series, Nicolasa, Where is Your Home?, Who Is Inside?, I Have Eaten Nothing, What are They Doing?and Bits & Bites, which belong to Marsupiflap series.
For further information, you can also read An interview to Mar Benegas regarding Bits & Bites.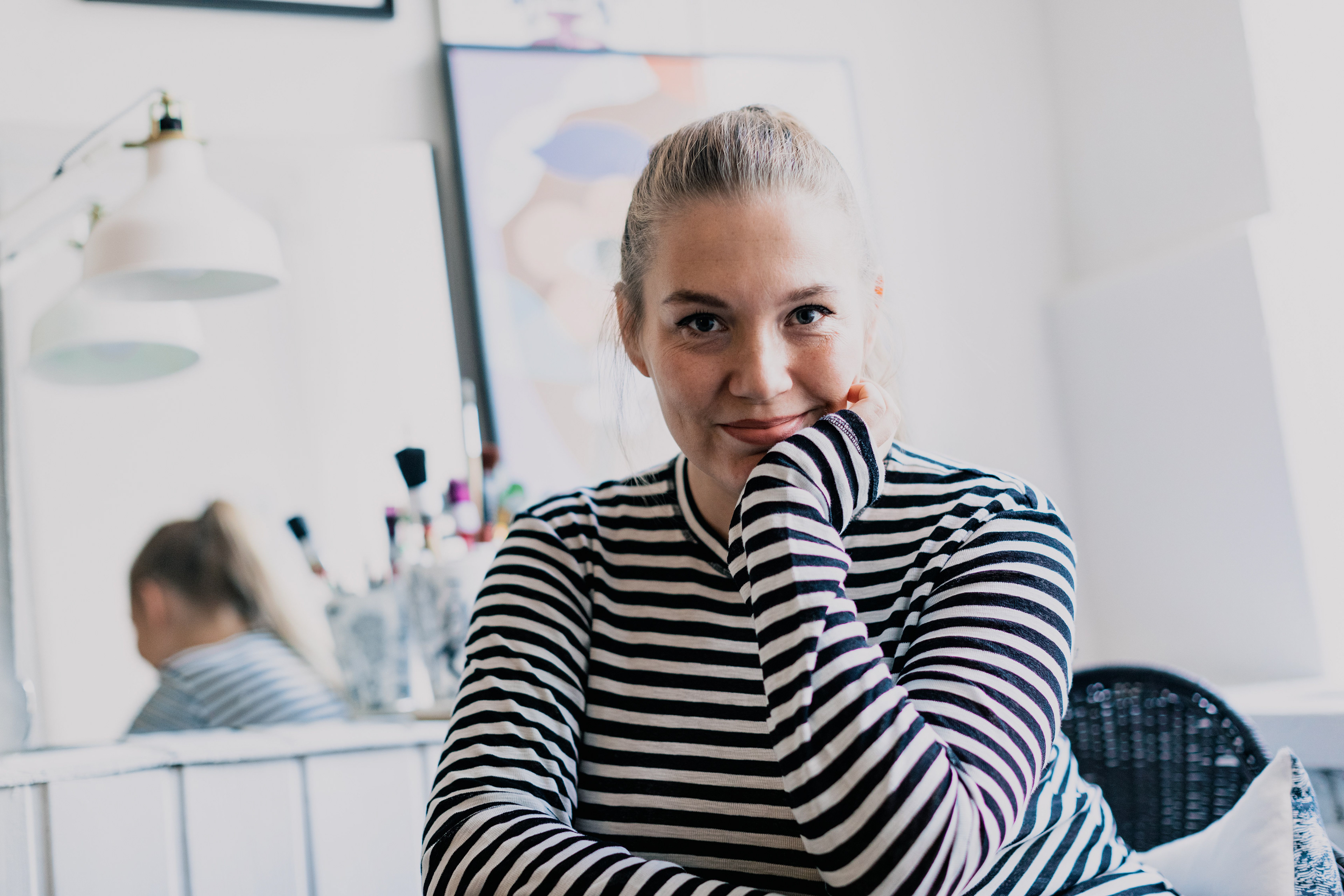 Sanna Mander  Lapland-born, Stockholm-raised illustrator currently living in Helsinki, where she shares a studio with other creatives in the Vallila neighbourhood.
Hanna works for publishers, magazines such as Wall Street Journal. She is also part of the art collective Skidit, designing art events and playful spaces.